At Tri-County, we feel it is important to bring electric safety education to our communities and local schools. We are proud to be able to bring safety demonstrations to our schools and communities. By providing both live-line and table-top demonstrations, audiences can include elementary through high school students, fire, rescue and EMT teams, employee safety meetings and community events. To schedule a demonstration please contact us. 
Elementary Safety Demonstrations

Safety demonstrations for our local elementary schools give students basic information on electricity and how the Cooperative works, as well as providing them detailed information on the hazards of electricity. These safety demonstrations are typically geared toward children in the 4th and/or 5th grade. Students are taught what to do in dangerous situations and even get the chance to put on linemen gear! 
Live Line Demonstration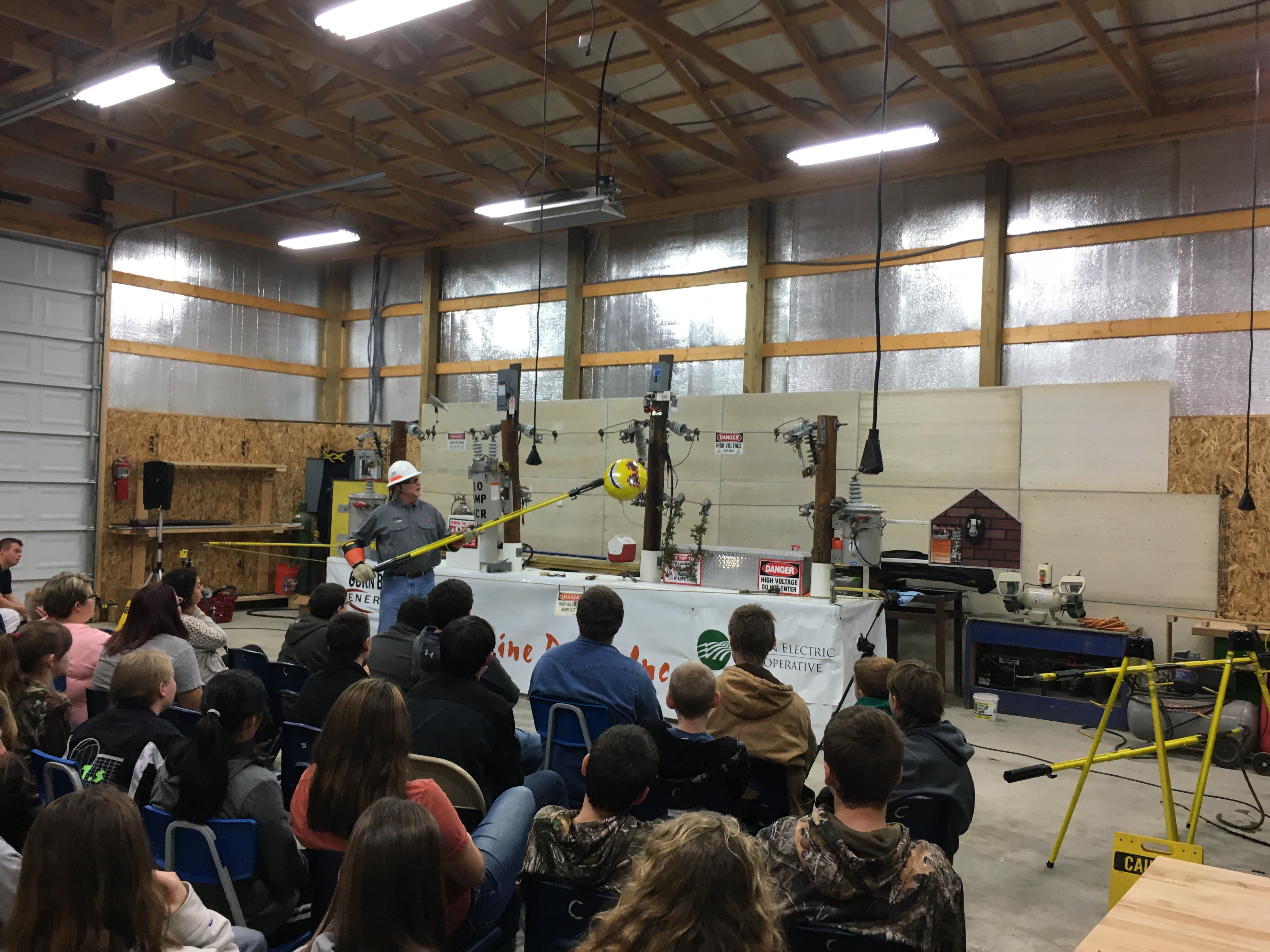 Partnering with Live Line Demo Inc, provides us with an important opportunity to educate the public on the dangers of power lines. With real life action and example from the demonstration program, viewers get first hand view of what can go wrong if too close to power lines or contacting downed power lines. We encourage live line demonstration program to be shared with High School students, EMS and First Responder groups, farmers, and any other organization.