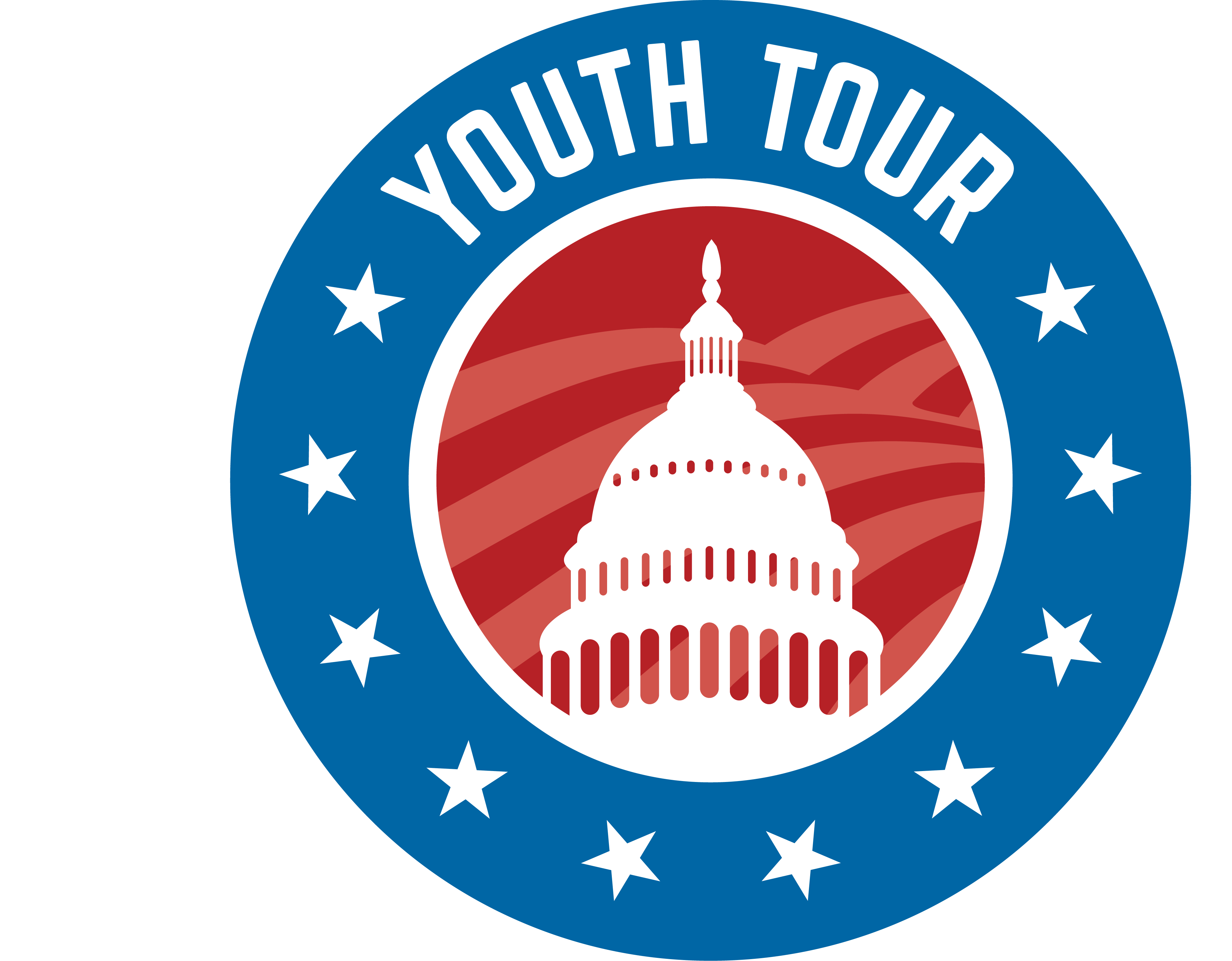 Tri-County Electric Cooperative invites high school juniors to submit an application for a chance to go on a whirlwind tour of the nation's capital, as a part of Association of Missouri Electric Cooperative's annual Youth Tour. Any high school junior, in our service territory, has the opportunity to submit an essay, by March to be in the running. This unique trip allows students from all over Missouri to explore the museums, memorials, and monuments of Washington, D.C., up close, while learning about the political process and interacting with their elected officials. Students who attend Youth Tour create lasting friendships with other students from around the state, and are even eligible for a scholarship. 
We're proud to partner with Association of Missouri Electric Cooperatives who help plan and coordinate Missouri's Youth Tour and CYCLE programs. Learn more about Youth Tour by visiting moyouthtour.com.
Tri-County Electric will sponsor one student who applies for Youth Tour and another for CYCLE.
All expenses for Youth Tour and CYCLE is paid by the Cooperative.

Eligibility Rules:
Students must be a High School Junior at the time they apply.

Students' must live in the Tri-County Electric territory.

Students must submit an essay, the essay topic is "How do Co-op's Impact Your Life" and meet the 1-2 page requirement.

Applications and essays should be faxed to (660) 457-3736 or mailed to Tri-County Electric, Attn:

Youth Tour, 16894 US Hwy 63, P.O. Box 159, Lancaster, MO 63548.

Entry deadline is March 10th 2023.